BARS • RESTAURANTS • GROCERY STORES • HOTELS • LIQUOR STORES • BREWERIES • WINERIES • DISTILLERIES • WHOLESALE • IMPORT • CORPORATE CHANGES • DISCIPLINARY MATTERS • ALTERATION APPLICATIONS • SERVICES FOR ATTORNEYS • FEDERAL PERMITS FOR BEVERAGE ALCOHOL MANUFACTURERS & DISTRIBUTORS • CORP/LLC FORMATION • DBA CERTIFICATES • MUCH MORE
Services for attorneys and law firms
The preparation and filing of a New York State liquor license application does not require the services of an attorney at law. Having said that, about half of our clients are lawyers. In some cases, we handle the paperwork, photos, diagrams, bonds and legal notice requirements. In others, we merely review an application for attorneys prior to filing in the same way a state license examiner might so that the attorney avoids problems down the road.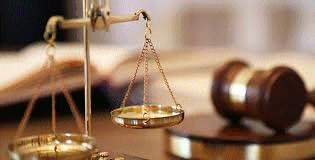 Applicants who hire an attorney like to hear that he or she works with a full-time licensing specialist. In short, we can make you look good!
If you need advice about your client's application, the rules or the process – call us.
If you need someone to prepare your photos and diagrams – call us.
If you want someone to fill out all of the paperwork – call us.
We don't have a formal referral program, but attorneys who retain us can usually expect referrals for things we don't do – criminal cases, lease review and negotiation, asset purchase agreements etc.
Testimonials from a dozen attorneys we regularly work with are available upon request. Just drop us a note via email. Attorneys will find that we are a) organized b) reliable c) accessible. Our pledge to you: If we don't know the answer to a question, we'll be upfront and tell you. And then we'll go get the answers to your questions.
:::::::::::::::::::::::::::::::::::::::::::::::::::::::::::::::::::
John Springer
PORTJEFFERSON.com Inc.
dba My Liquor License Guy
PO Box 497
Port Jefferson, NY 11777


[email protected]


(631) 331-3334 (phone)
(631) 382-8190 (fax)
::::::::::::::::::::::::::::::::::::::::::::::::::::::::::::::::::::
John Springer is not an attorney and does not dispense legal advice or represent clients before any "court of record," as defined in state law. The state does, however, permit qualified non-attorney representatives to assist clients before administrative agencies, including license applications and administrative adjudicatory hearings. If you are summoned to appear in a court of law or suspect you may be, you should consult a duly admitted attorney at law.